Wings of Hope by Michael Godard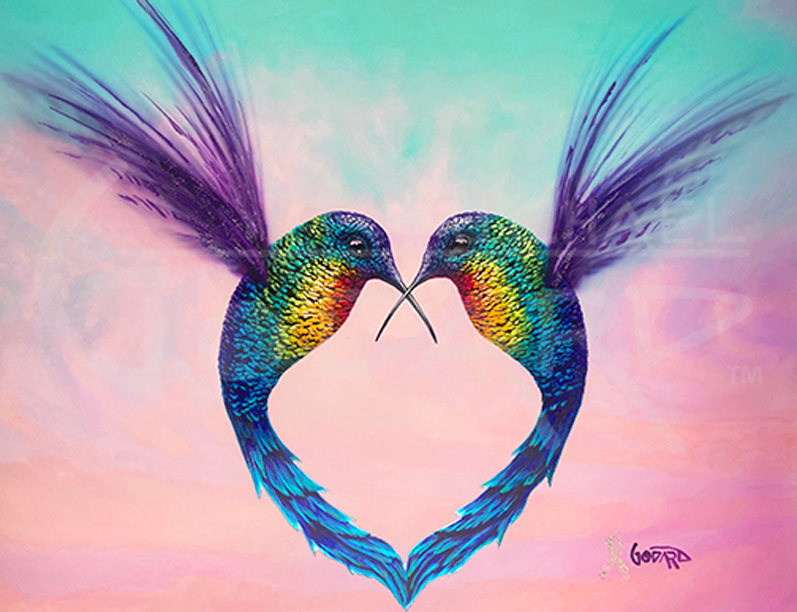 $ 3,995.00
(Free Shipping, No Sales Tax)
Add To Cart
"Wings of Hope" by Michael Godard
Signed Limited Edition Mixed Media on Metallic Paper, Unframed
Image Size: 33.5 X 26.5 in.
Edition Size:
Here, two hummingbirds form a heart and the colors used represent all the ribbon colors which symbolize different types of cancer. The creation of each piece includes 3D printing and use of iridescent inks, and the final step of applying paint to the wings and creating the sparkling cancer symbol by hand.
"Wings of Hope" is the most important piece of art I create because every sale helps children fighting cancer at St. Jude's--Michael Godard
---