Theory of Mixology by Godard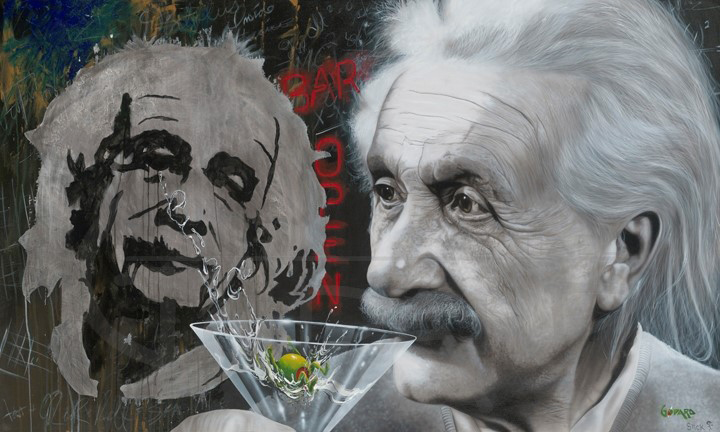 Theory of Mixology by Godard
$ 1,595.00 (Free Shipping, No Sales Tax)
Add To Cart
"Theory of Mixology" by Godard and Stickman
Signed Limited Edition Giclee on Canvas
Countersigned by Stickman
Image Size: 30 X 50 in.
Edition Size: 300
Theory of Mixology (Godard/Stickman)
$ 1,195.00 (Free Shipping, No Sales Tax)
Add To Cart
Signed Limited Godard/Stickman Edition Giclee on Canvas
Countersigned by Stickman
Image Size: 17.5 X 28.5 in.
Edition Size: 250
Few people are aware that it was a simple Dirty Martini that inspired Einstein to create the Theory of Mixology. It was on that evening that he proposed what bartenders call the greatest moment in the history of alcohol.
Proving that space-time could be slowed when the human body absorbs a quality vodka (along with other ingredients that boggle the mind). This painting is a collaboration by myself and Stickman as we celebrate that epic moment in history.
---