Busted! by Michael Godard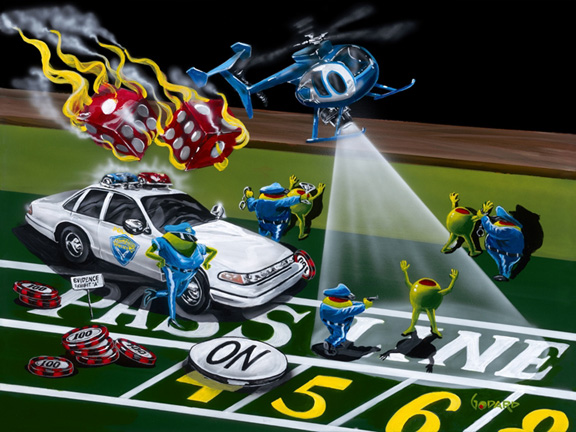 Busted! by Michael Godard
$ 1,195.00 (Free Shipping, No Sales Tax)
Add To Cart
Signed Limited Edition Giclee on Canvas
Image Size: 37.3 X 28 in.
Edition Size: 300
Busted! (Mural)
$ 3,995.00 (Free Shipping, No Sales Tax)
Add To Cart
Signed Limited Edition Giclee on Canvas, Mural
Approx. Image Size: 61.3 X 46 in.
Edition Size: 25
Large format Mural Edition makes a huge impact in any room! If you're going to go Godard, why not go all the way?
---