Money to Burn II by Michael Godard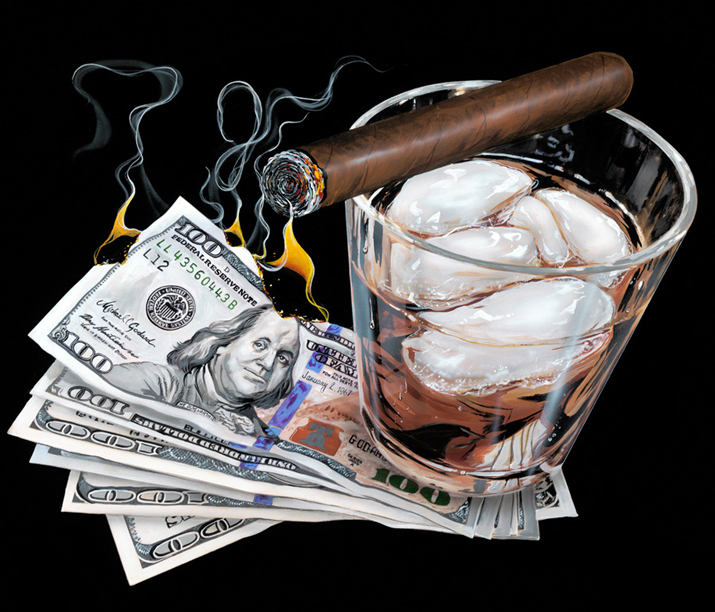 Money to Burn II by Michael Godard
$ 1,195.00 (Free Shipping, No Sales Tax)
Add To Cart
"Money to Burn II" by Godard
Signed Limited Edition Giclee on Canvas
Image Size: 35 X 28 in.
Edition Size: 300
Money to Burn II (Godard)
$ 595.00 (Free Shipping, No Sales Tax)
Add To Cart
Signed Limited Godard Edition Giclee on Canvas
Image Size: 22 X 17.5 in.
Edition Size: 250
It's all about the good life. Nothing says you're living the dream better than relaxing with a cocktail...
And enough "Money to Burn" that it's apposite to use your cash to light that fine cigar.
---