I Rest My Case by Michael Godard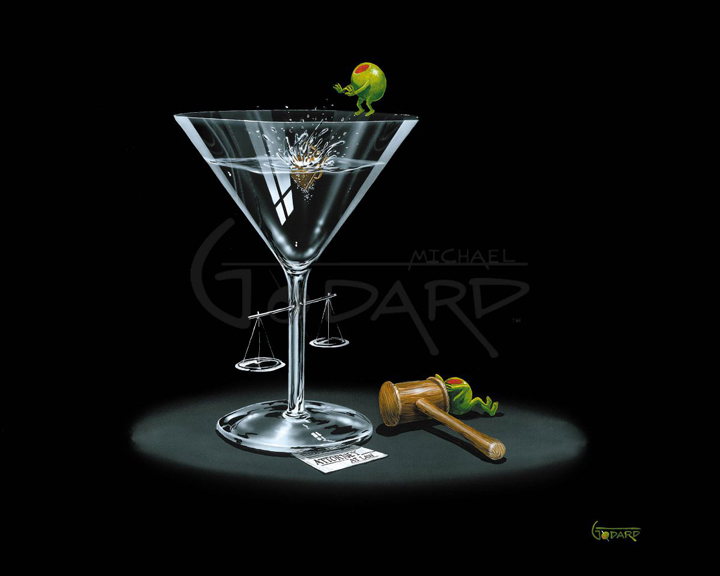 I Rest My Case by Michael Godard
$ 1,195.00 (Free Shipping, No Sales Tax)
Add To Cart
"I Rest My Case" by Michael Godard
Signed Limited Edition Giclee on Canvas
Image Size: 35 X 28 in.
Edition Size: 300
I Rest My Case (Godard Edition)
Low Inventory
$ 893.00 (Free Shipping, No Sales Tax)
Add To Cart
Limited Edition Canvas Giclee
Image Size: 22 X 17.5 in.
Edition Size: 250
This is a great Lawyer image. The Olive on the rim of the glass has lost the case and he is tossing his briefcase into the Martini. The other Olive who won is kicked back behind the gavel. The scale of justice is blown into the glass.
---